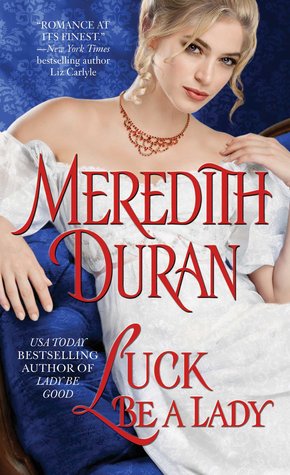 Book Description:
Romance sizzles between a famous heiress and an infamous crime lord in this fourth sexy novel in the Rules for the Reckless series from the
USA Today
bestselling author of
Fool Me Twice
.
The Wallflower
They call her the "Ice Queen." Catherine Everleigh is London's loveliest heiress, but a bitter lesson in heartbreak has taught her to keep to herself. All she wants is her birthright—the auction house that was stolen from her. To win this war, she'll need a powerful ally. Who better than infamous and merciless crime lord Nicholas O'Shea? A marriage of convenience will no doubt serve them both.
The Crime Lord
Having conquered the city's underworld, Nick seeks a new challenge. Marrying Catherine will give him the appearance of legitimacy—and access to her world of the law-abiding elite. No one needs to know he's coveted Catherine for a year now—their arrangement is strictly business, free from the troubling weaknesses of love. Seduction, however, is a different matter—an enticing game he means to ensure she enjoys, whether she wishes to or not...
My Thoughts:
This was a good book. Catherine grew up in the auction house and learned the business from her dad. She didn't have a normal childhood, but her dad was proud of her. She is supposed to inherit the auction house, but she isn't married and she can't have it until she does. Her brother has control over it but not over her! Nick had a rough childhood and could easily handle Catherine's brother. She makes Nick an offer that he cannot refuse and maybe they will find true love along the way.
I like how strong Catherine is. Her brother has control over the auction house that she loves but she doesn't just bend to whatever he wants. Nick is just so different from the guys her brother tries to force on her that he is perfect for her. Their relationship wasn't really surprising but I loved how it all came together and worked.
4/5 for me on this one. It is a good romance.
Thank you to the publisher for the review copy of this book. I received this book in exchange for an honest review and the opinions above are 100% mine.
Now for the giveaway! Leave your email in the comments for a chance to win a set of signed copies of Luck Be a Lady, Fool Me Twice and Lady be Good by Meredith Duran! Winner will be randomly chosen on 10/10/15