About the Book
Book: Mountain of Peril
Author: J. Carol Nemeth
Genre: Christian Romantic Suspense
Release Date: January 25, 2018
When Molly Walker graduated from college, she was thrilled to be hired on as a ranger at Deep
Creek Campground in the Great Smoky Mountains National Park. She arrived ready to begin her career and to enjoy all the aspects of her new job, but the one thing she hadn't counted on was the local poachers and their illegal shenanigans. Molly and fellow ranger Jake Stuart try to put a stop to the escalating poaching problem while protecting the animals. In the meantime, Molly finds the handsome ranger, who is also a local, is a great partner to have on her side. She also finds she's losing her heart to him when she'd planned to stay focused on her career. Can she give her heart and have a career? She and Jake find themselves in a battle against a group of men with a hidden agenda far more sinister than poaching. Can they be stopped before Molly's life is snuffed out?
Molly and Jake are in a battle against a group of men with a hidden agenda far more sinister than poaching. Can they be stopped before Molly's life is snuffed out?
My Thoughts:
This was a good one. I like Molly and the fact that she is doing her dream job. With all the good comes some bad though....in this case the bad escalates and escalates some more. I absolutely loved the descriptions the author had of the landscapes. I absolutely adore the great outdoors and this put me right out there with the characters.
The author did a good job with the characters and making them relatable. Jake is a great guy and I was excited when not only was he interested in Molly, but he and she would be solving the crime together. He is a protector and that is such a good character to me, I love that trait. Overall, the book was a well written, engrossing book.
It was a 4/5 for me.
Thank you to the author/publisher for the review copy of this book via Celebrate Lit. I received this book in exchange for an honest review and the opinions stated above are 100% mine.
Click here to get your copy!
About the Author
A native North Carolinian, J. Carol Nemeth has always loved reading and enjoyed making up
stories since junior high school, most based in the places she has lived or traveled to. She worked in the National Park Service as a Park Aid and served in the US Army where she was stationed in Italy, traveling to over thirteen countries while there. She met the love of her life, Mark Nemeth, also an Army veteran, while stationed in Italy. After they married, they lived in various locations, including North Yorkshire, England. They now live in West Virginia, where, in their spare time, Carol and Mark enjoy RVing, sightseeing and are active in their church. They have a son, Matt, who serves active duty Army, a daughter, Jennifer, her husband Flint, who serves active duty Air Force, and three grandchildren, Martin, Ava and Gage. Their four-footed kid, Holly, a black Lab, loves traveling in their RV, and when they pack up to go, she's waiting inside for them to head out.
More from J. Carol
I worked for the National Park Service at the Great Smoky Mountains National Park many moons ago before I met my husband. The setting for Mountain of Peril, Faith in the Parks Book 1 is in that park. I met a lot of interesting people and there was never dull moment. Something was always happening. I was either helping trap wild boar, riding horse back for back country patrol, or doing search and rescue for missing persons. I used several of my own experiences in the story, tweaking them a bit here or there to fit with the flow of the narrative. This book is near and dear to my heart just as the Great Smoky Mountains National Park is. Working there was the best job I ever had, other than writing of course, and I loved it. I hope my love of the park flows through my characters and spills out for readers to experience and enjoy.
Blog Stops
Book Reviews From an Avid Reader, November 4
Bizwings Blog, November 4
Debbie's Dusty Deliberations, November 5
For Him and My Family, November 6
Blogging With Carol, November 6
Texas Book-aholic, November 7
For the Love of Literature, November 8
Artistic Nobody, November 8 (Guest Review from Joni Truex)
deb's Book Review, November 9
Babbling Becky L's Book Impressions, November 10
Betti Mace, November 11
Labor Not in Vain, November 11
Inklings and notions, November 12
Ashley's Bookshelf, November 13
Mary Hake, November 13
Because I said so — and other adventures in Parenting, November 14
Locks, Hooks and Books, November 15
Pause for Tales, November 15
Sara Jane Jacobs, November 16
Truth and Grace Homeschool Academy, November 17
Giveaway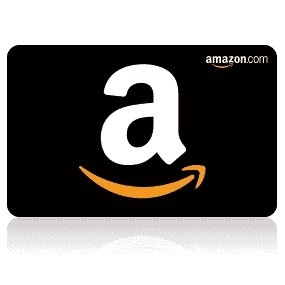 To celebrate her tour, J. Carol is giving away the grand prize a $25 Amazon gift card!!
Be sure to comment on the blog stops for nine extra entries into the giveaway! Click the link below to enter.
https://promosimple.com/ps/10330/mountain-of-peril-celebration-tour-giveaway