About the Book
Book: Trail to Forgiveness
Author: Cheri Swalwell
Genre: Women's Contemporary Christian Fiction
Release date: March 9, 2021
Even though he knew most of the pictures and accusations were planted, and false, people's
perceptions of what happened is what would decide Jace's fate, not the facts themselves.
When it comes to dating, Holly has never settled…and she's not going to start now with something as important as marriage. Jace lives with the weight of failing his wife, Simone, and refuses to repeat history. So, when Holly and Jace tentatively move toward a dating relationship, they know it won't be as easy the second time around.
Rumors and lies about an affair spread in the church which could jeopardize Jace's career and their reputations. In the midst of their own problems, they discover an even bigger threat trying to destroy the youth group.
What happens when evil is allowed to spread unchecked? It takes the skills of an undercover cop to reveal the sinister plot seeking to gain control of the entire church.
Will Holly and Jace find God's trail to forgiveness…or are some actions deemed unforgiveable?
If you like wholesome fiction with a faith-filled message, step out with Trail to Forgiveness, Book 3 of The Redemption of Green Pines series today…to find out if Jace's career and their love can survive.
My Thoughts:
I really enjoyed this book. It's a good romance story but a lot more. There are a lot of different things going on and there's some suspense and lots of questions. Both Holly and Jace have things to be worked through and they have to look at themselves as well as the situation.
I liked the characters and I think the author wrote a really engaging story that lots of people will enjoy. Rumors are something that go around always and that everyone has to face at some point. Overall it was just a good book that I'm glad I read.
4/5
Thank you to the author/publisher for the review copy of this book via Celebrate Lit. I received this book in exchange for an honest review and the opinions stated above are 100% mine.
Click here to get your copy!
About the Author
Cheri Swalwell is a Christ follower who thoroughly enjoys her calling to be a wife, mother, writer and speaker, in that order. Cheri loves to encourage people through her fiction series and many nonfiction books including devotionals, Bible studies, and compilation books. For a full list of books visit www.cheriswalwell.com. If you want to sign up to her newsletter to stay updated on all the latest news, you will also receive a free gift as her way of saying thanks for joining! To read one of her many articles on life from a Christian perspective, visit her blog at www.cheriswalwell.com. She loves to interact with her readers, so send her an email at clSwalwell99@gmail.com. You can "like" her on Facebook as well here or join Heart Speaks with Cheri Swalwell, a private Facebook group where we encourage each other and share life together.
More from Cheri
Journey Back Home, Book 2 in The Redemption of Green Pines, was supposed to be a stand alone book. When I finished writing it, I realized there was so much more to the community of Green Pines, and also so much more to Holly. Who was Holly? Why was she able to help Jace through his grief? What brought her to Green Pines?
As a result, I wrote a prequel to Journey Back Home, sharing with readers Holly's story which became Book 1, Adventure's Invitation. That book shares the backstory of Holly and her family and I highly recommend reading it. It will make Trail to Forgiveness, Book 3 in The Redemption of Green Pines, that much more meaningful when you get to spend more time with Holly's family!
Trail to Forgiveness picks up literally two hours after Journey Back Home ends. God unfolded the storyline as I was writing it. While Jace and Holly are busy dealing with false rumors and a church that wants to fire him, Noah and his friends are dealing with members of the youth group who are out to get them too. Thankfully, though, Officer Dave, now a new believer, sticks around and helps Jace and Paul uncover what's happening. It's not what you think … but worse!
Also in Trail to Forgiveness, we get to discover more about the foursome who works for Holly, former youth group members of Jace: Addie, her best friend Wynn, Zane and his sidekick Owen. Not only are there secrets circulating in the youth group, but Wynn has some strong secrets of her own.
Pre-order Book 4, Road to Freedom, to discover what secrets Wynn's been hiding from Holly, her mentor, as well as her friends. Is Zane hiding something from Wynn also?
There is so much more to discover about the community of Green Pines. I hope you enjoy getting to know them as much as I do!
Blog Stops
Inklings and notions, August 14
Debbie's Dusty Deliberations, August 15
Ashley's Clean Book Reviews, August 16
Happily Managing a Household of Boys, August 16
Texas Book-aholic, August 17
Locks, Hooks and Books, August 18
For Him and My Family, August 19
deb's Book Review, August 20
Abba's Prayer Warrior Princess, August 21
Musings of a Sassy Bookish Mama, August 22
A Modern Day Fairy Tale, August 23
Because I said so — and other adventures in Parenting, August 24
Susan K. Beatty, Author, August 25 (Author Interview)
Mary Hake, August 25
Truth and Grace Homeschool Academy, August 26
Pause for Tales, August 27
Giveaway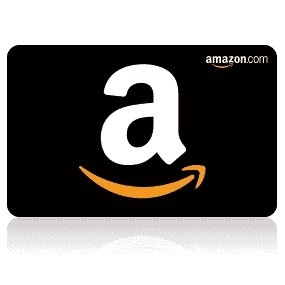 To celebrate her tour, Cheri is giving away the grand prize of a $20 Amazon gift card!!
Be sure to comment on the blog stops for nine extra entries into the giveaway! Click the link below to enter.
https://promosimple.com/ps/112e2/trail-to-forgiveness-celebration-tour-giveaway