Book Description:
Josie only had the gun to frighten Curtis Rook, but his son disturbed her. One startled reflex and now he's dead. Josie flees to Poland leaving her boyfriend Snaz to take the rap. A reformed criminal offers her refuge from the police and the chance to begin a new life, but she cannot hide from her guilt. As the stakes rise, Josie begins to realise that only her own forgiveness can set her free. Fast-paced and original, Peter M. Parr's contemporary take on Crime and Punishment challenges traditional ideas about guilt and redemption, and the meaning of forgiveness.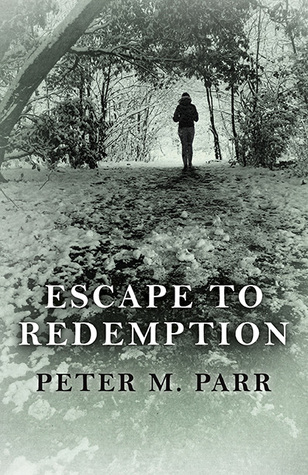 My Thoughts:
This book kept me intrigued throughout. Josie has decided to scare Rook but then he winds up dead and she runs. This leaves her boyfriend to take the blame for everything. I had mixed emotions through the whole book. I hoped Josie would do what was right but then again I didn't.
The whole story just makes you think and I liked that. Exploring both characters and how they handle their respective problems was interesting. I would decide what I thought should happen then read some more and change my mind. It made me wonder how I would react in a similar situation. Josie annoyed me at times (a lot of the time) but I liked her some too. I felt sorry for Snaz but the whole situation was crazy and most of the time felt like something that could have really happened.
4/5 for me. The story had good and bad points but overall I enjoyed it.
Thank you to the author/publisher for the review copy of this book (via VABT). I received this book in exchange for an honest review and the opinions stated above are 100% mine.