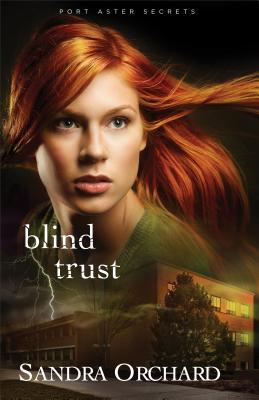 Book Description:
Kate Adams had no idea she was carrying counterfeit money, and she can't believe that it came from her sweet neighbor. Or that it lands her in the middle of another one of Detective Tom Parker's investigations. Determined to prove her neighbor's innocence, Kate stumbles into a pit of intrigue that is far deeper than a two-bit counterfeit operation--and strikes too close to home for comfort. As family secrets come to light, her world--and her budding romance with Tom--begin to crumble. To Kate, it's clear that she won't be safe until she uncovers all of Port Aster's secrets. But is it too late for her and Tom?
Award-winning author Sandra Orchard draws readers into a world of rogues, red herrings, and romance as she unfolds the continuing story of amateur sleuth Kate Adams.
My Thoughts:
This was a great book. Kate and Tom are back. Kate is picking up groceries for her neighbor when she is 'taken aside' for paying with counterfeit bills. Tom is the officer that responds to the call and while he doesn't believe that Kate had anything to do with counterfeiting she has landed herself in the middle of another investigation. Kate is determined to prove her elderly neighbor isn't in on the counterfeiting and Tom wants to keep her out of harm's way. The deeper she digs into the lies, the more tangled the webs become and the more she needs to trust Tom, but can she?
I love the characters in these books. Tom and his family are so lovable. I like how they have taken up with Kate, though she and Tom aren't actually dating. His father is protective of her, his nephews adore her and his sister is becoming fast friends with her. I also like that while it is obvious that Kate and Tom belong together, it isn't easy. There is always something between them, an investigation, secrets, lies, etc. The story is great and I wasn't ready for it to end so hopefully the next will be out soon!
I rate this a 5/5. I absolutely cannot wait for the next in Ms. Orchard's series!
Thank you to the publisher for the review copy of this book. I received this book in exchange for an honest review and the opinions stated above are 100% mine.