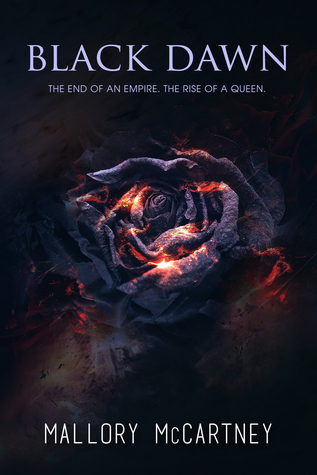 Book Description:
The end of an Empire, The rise of a Queen
Emory Fae enjoys leading a quiet, normal life. That is until two mysterious, and handsome soldiers show up at her apartment, and the life she knew is instantly whisked away. Memphis Carter and Brokk Foster come from the magical and war ridden world of Kiero, and upon Emory's arrival she will discover she is the long lost heir to the Royal Line and is thrown into the Black Dawn Rebellion with a dynamic role to ignite the rebels and reclaim her throne.
With both men being darkly woven in her past Emory uncovers hidden secrets, a power held long dormant, and will soon realize there are worse things than supernatural humans, love, loss, betrayal, and a Mad King.
Some things are better left in the shadows.
My Thoughts:
I really enjoyed this and am ready to read the next book. There is so much in this book! I admit it took me a couple chapters to get into it because you are thrown into the middle of the story without knowing who is what. Still, you won't want to put the book down once you start. Brokk was absolutely my favorite. The whole cast of characters is done well. Some I don't like but I don't hate, I'm betting there are more twists to come to explain them and their actions. The story starts with action and just pulls you along with a wonderfully written world. I cannot wait to read the next book.
It was a 4/5 for me.
Thank you to the author for the review copy of this book (via PUYB). I received this book in exchange for an honest review and the opinions stated above are 100% mine.