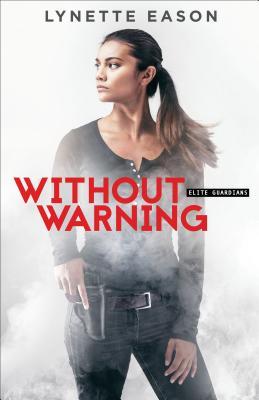 Book Description:
Taut Writing and Breakneck Pacing That Will Keep Readers Up All Night
Katie Singleton, a partner with the Elite Guardians Protection Agency, stumbles upon her next assignment quite by accident. Spotting blue lights at a familiar restaurant, she stops to investigate, only to discover that owner Daniel Matthews has become the target of someone who will go to any lengths to put him out of business.
Daniel might be concerned, but he's not convinced that a bodyguard--and a female one at that--is necessary. A new attack and his niece's urgings are enough to make him reconsider. He and Katie must figure out who's behind the intimidation and threats--before a would-be killer strikes again.
Witty dialogue and a simmering attraction will have readers flying through this tension-laced thriller. Eason exercises complete control of her readers' emotions as they race through the pages to discover the truth.
My Thoughts:
Love this new series by Lynette Eason! Such strong female leads and this book is no exception. Kate is one of the Elite Guardians and she has found her new assignment with Daniel and his niece. Daniel himself isn't a slacker. He is a strong, confident man with the background that shows he can take care of himself. I liked how he was also a caring and loving uncle.
Eason writes with a passion that makes you just want to devour the book. I'm serious, her writing is addictive and her characters are ones you will fall in love with and root for. I really liked how mature Daniel's niece was and thought her character was great. There is plenty of action and suspense, not too mention questions that I just had to read faster and faster to get answered. You really need to read this book!
It was a 5/5 for me.
I am excited for the next book in this series!
Thank you to the publisher for the review copy of this book. I received this book in exchange for an honest review and the opinions stated above are 100% mine.