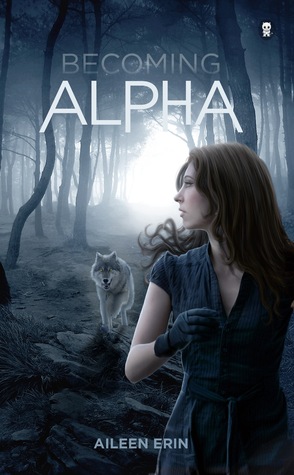 Book Description:
Tessa McCaide has a unique talent for getting into trouble. Then again, it isn't easy for a girl with visions to ignore what she sees. Luckily Tessa and her family are leaving California and moving halfway across the country, giving her the perfect opportunity to leave her reputation as "Freaky Tessa" behind.
But Tessa doesn't realize that kissing the wrong guy in her new Texas town could land her in far more trouble than she ever imagined. Like being forced to attend St. Ailbe's Academy, a secret boarding school for werewolves.
Even if the wrong guy did accidentally turn her into one of "them" and doom her to attending the weirdest high school ever, Tessa can't help her growing attraction to the mysterious Dastien Laurent.
When vampires attack St. Alibe's and her visions pinpoint an enemy in their midst, Tessa realizes that boy drama and her newfound canine tendencies might just be the least of her problems.
My Thoughts:
I got caught up in this story on the first page! Tessa has never been normal. In fact, she avoids people and especially touching people in any way she can just to seem somewhat normal. Partly because of that, her family has decided to move to Texas. Her brother dares her to use her powers to figure out why their dad took the Texas job and something unexpected happens. Then when they actually arrive, strange things start happening quickly. She may get her first kiss, but that isn't the only thing Dastien does to her!
Ok, I'm going to start with saying how awesome I thought Tessa's relationship with her brother was. The two of them couldn't have been closer and I loved it! Dastien was such a great guy, with one serious error in judgment. I understood Tessa's confusion and issues, the author did a great job of writing that part and her confusion was realistic because she had no clue what she landed in the middle of! That being said, I really could have throttled her a few times over some of the stupid things she did. I liked that she was attracted to Dastien but still had issues because of what happened, that made it better than just instantly falling back into his arms. I will absolutely read the next in this series to see what happens to the awesome characters!
4/5 on this one. I loved the story but at times I really just wanted to smack Tessa!
Thank you to the publisher for the review copy of this book (via netgalley). I received this book in exchange for an honest review and the opinions stated above are 100% mine.
**Adult Language**