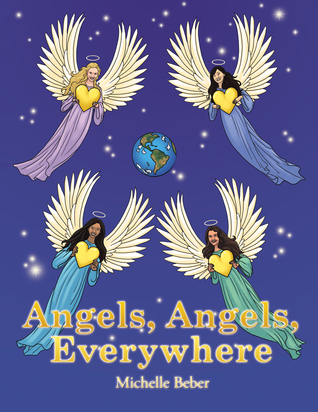 Book Description:
This spiritual yet non-denominational book is written in rhythm and rhyme and reflects diversity by illustrating children and angels of different races. The themes of the book are constant support and unconditional love.
My Thoughts:
This was a cute book. It is an easy kid-level read that is inspirational in nature. It talks about angels and how they are everywhere, to help you when in need. I love the idea of teaching kids about angels and how they are everywhere. The point I didn't like was the 'praying' to them aspect, but still, overall the book was good. The angels in the pictures are each different and unique, my kids enjoyed that and that the angels are there to help.
4/5 for my household! The kids really liked the pictures.
Thank you to the author for the review copy of this book (via PUYB). I received this book in exchange for an honest review and the opinions stated above are 100% mine.