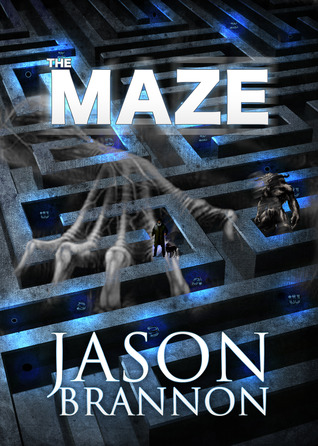 Book Description:
A near death experience transports Jamie Burroughs into The Maze, a Christian themed realm built by angels and demons and filled with traps and riddles for those haunted by their mistakes.

For Jamie, The Maze becomes a terrifying journey through a world of darkness where his soul and the lives of those he loves hangs in the balance. With his family in danger and his soul in peril, Jamie is forced to reevaluate the kind of man he truly is as he struggles to escape The Maze before it's too late.
My Thoughts:
This was a good one. Jamie is a guy who has it all, but one decision leads to him going to The Maze. There he must face what he has done and see if he is strong enough to come out on the other side. If not, he loses it all.
To start with, I love this books cover. The story itself is good and not 'in your face' Christian fiction but it does paint a good picture. Honestly, this book makes you think and isn't the typical cookie-cutter book I had been reading so it was very refreshing! This man could have been any of us and the feelings of facing everything and going on, was so real.
It was a 4/5 for me. I like how this author writes!
Thank you to the publisher/author for the review copy of this book (via PUYB). I received this book in exchange for an honest review and the opinions stated above are 100% mine.