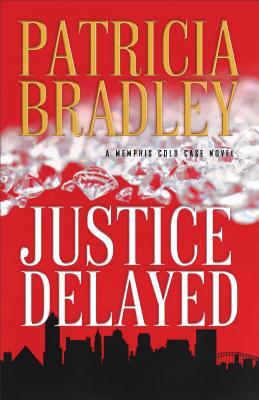 Book Description:
It's been eighteen years since TV crime reporter Andi Hollister's sister was murdered. The confessed killer is behind bars, and the execution date is looming. But when a letter surfaces stating that the condemned killer didn't actually do it, Detective Will Kincaide of the Memphis Cold Case Unit will stop at nothing to help Andi get to the bottom of it. After all, this case is personal: the person who confessed to the crime is Will's cousin. They have less than a week to find the real killer before the wrong person is executed. But much can be accomplished in that week--including uncovering police corruption, running for your life, and falling in love.
With the perfect mixture of intrigue and nail-biting suspense, award-winning author Patricia Bradley invites her readers to crack the case--if they can--alongside the best Memphis has to offer.
My Thoughts:
Completely enjoyed this book. Andi is tenacious, but there is a topic that she hates talking about (and yet wants to know about), her sister's murder. The man who confessed is set to be executed but someone else comes forward saying it wasn't him. Will is going to help Andi find the truth, not just because his cousin is the one that confessed, but perhaps there is more between he and Andi than just friendship.
I really liked Andi. She is such a 'go getter' and wanting answers. Will, yeah, I definitely like Will. He is the man every woman wants in her life. There was plenty of action and I didn't want to put the book down at all. I thought I had it all figured out and something would happen to change my theory. The story kept me guessing and I cannot wait to read more from this author. I really enjoy her writing style and her characters.
Good start to a new series. 5/5 for me!
Thank you to the publisher for the review copy of this book. I received this book in exchange for an honest review and the opinions stated above are 100% mine.