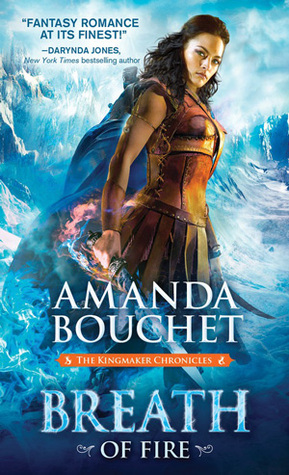 Book Description:
SHE'S DESTINED TO DESTROY THE WORLD...
"Cat" Catalia Fisa has been running from her destiny since she could crawl. But now, her newfound loved ones are caught between the shadow of Cat's tortured past and the threat of her world-shattering future. So what's a girl to do when she knows it's her fate to be the harbinger of doom? Everything in her power.
BUT NOT IF SHE CAN HELP IT
Griffin knows Cat is destined to change the world-for the better. As the realms are descending into all-out war, Cat and Griffin must embrace their fate together. Gods willing, they will emerge side-by-side in the heart of their future kingdom...or not at all.
My Thoughts:
I really enjoyed this book. I looked forward to it after the first book in the series and it was good. The issues she and Griffin have are different in this book but still some of the same lingering issues. Cat is determined to believe the worst and Griffin just wants her. I adore the band of friends the couple has around them. Griffin's family is wonderful.
I'm hoping Cat's family comes more into play in the next one. I enjoyed the ones we met in this book and can't say too much because it would have spoilers then! The journey they have to go through for Griffin's dreams to start taking shape is monumental. I particularly liked how he did his task for the goddess. The author threw in a couple twists that you kinda saw coming but that are still totally worth reading though to the end to understand.
It was a 4/5. I cannot wait to see what happens next in this series.