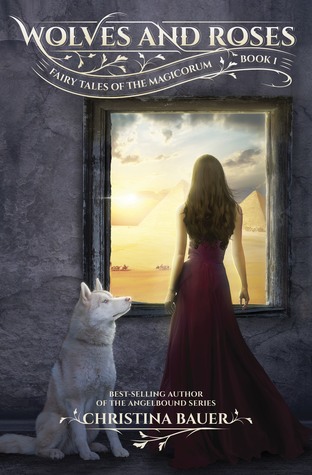 Book Description:
Seventeen-year-old Bryar Rose has a problem. She's descended from one of the three magical races—shifters, fairies, or witches. That makes her one of the Magicorum, and Magicorum always follow a fairy tale life template. In Bryar's case, that template should be Sleeping Beauty.
"Should" being the key word.
Trouble is, Bryar is nowhere near the sleeping beauty life template. Not even close. She doesn't like birds or woodland creatures. She can't sing. And she certainly can't stand Prince Philpot, the so-called "His Highness of Hedge Funds" that her aunties want her to marry. Even worse, Bryar's having recurring dreams of a bad boy hottie and is obsessed with finding papyri from ancient Egypt. What's up with that?
All Bryar wants is to attend a regular high school with normal humans and forget all about shifters, fairies, witches, and the curse that Colonel Mallory the Magnificent placed on her. And she might be able to do just that--if only she can just keep her head down until her eighteenth birthday when the spell that's ruined her life goes buh-bye.
But that plan gets turned upside down when Bryar Rose meets Knox, the bad boy who's literally from her dreams. Knox is a powerful werewolf, and his presence in her life changes everything, and not just because he makes her knees turn into Jell-O. If Bryar can't figure out who—or what—she really is, it might cost both her and Knox their lives… as well as jeopardize the very nature of magic itself.
FAIRY TALES OF THE MAGICORUM
1. Wolves And Roses (Fall 2017)
1.5. Moonlight and Midtown (Spring 2018)
2. Shifters And Glyphs (Fall 2018)
I'm
Perfect for readers who love young adult books, contemporary fantasy, fairy tales, satire/comedy, paranormal romance, fairies, magic users, shapeshifters, and coming of age stories.
My thoughts:
This authors's writing style always pulls me in and this was no exception! I love the concept of people following a fairytale life, but someone has to break the pattern right? Bryar Rose is a human in a magical world where the magical and human are together. She wants to live a normal human life but her template is sleeping beauty. All the way down to the prince she is supposed to end up with!
Bryar is more interested in researching her own thing. Her best friend was awesome. Her 'dream nan' Is completely an amazing book boyfriend. I wasn't a great fan of the prince. The aunts are great. I liked the magical/paranormal world that we were in. Bryar is a snarky, sarcastic and just all around awesome chick. I have lots of questions I still want answered so I must have the next book in this series soon!
This was a 5/5 for me. I can't wait for more.
Thank you to the author/publisher for the review copy of this book. I received this book in exchange for an honest review and the opinions stated above are 100% mine.