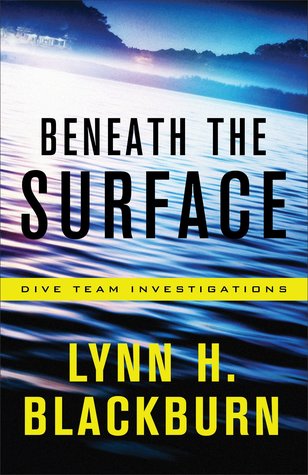 Book Description:
After a harrowing experience with an obsessed patient, oncology nurse practitioner Leigh Weston needed a change. She thought she'd left her troubles behind when she moved home to Carrington, North Carolina, and took a job in the emergency department of the local hospital. But when someone tampers with her brakes, she fears the past has chased her into the present. She reaches out to her high school friend turned homicide investigator, Ryan Parker, for help.
Ryan finds satisfaction in his career, but his favorite way to use his skills is as a volunteer underwater investigator with the Carrington County Sheriff's Office dive team. When the body of a wealthy businessman is discovered in Lake Porter, the investigation uncovers a possible serial killer--one with a terrifying connection to Leigh Weston and deadly implications for them all.
Dive into the depths of fear with an exciting new voice in romantic suspense. Award-winning author Lynn H. Blackburn grabs readers by the throat and doesn't let go until the final heart-pounding page.
My Thoughts:
I completely loved this book. Leigh has returned home because though she loved her job, things got a little scary with a patient. Now home, she is back around her childhood crush, Ryan. He is a homicide investigator and pretty hot! I love the way he and his colleagues interact. While all of them are capable, they do depend on each other. I also love that Leigh isn't exactly a damsel in distress.
While she is in distress throughout, she handles it well. The team includes her in everything going on because a big part of it is her safety. I have to admit I had a theory from the start on who was behind everything and I was wrong! I was so sure, but am also glad the person I suspected is a good person. The dive team along with the others they brought in were a great cast of characters. I want to know more and see what happens next with this team.
It was a 5/5 for me. This is an author I will absolutely be following from now on!
Thank you to the author/publisher for the review copy of this book. I received this book in exchange for an honest review and the opinions stated above are 100% mine.