About the Book
Book: The Stone and the Secrets
Author: Jan Davis Warren
Genre: Christian Historical Romance
Release date: November 9, 2021
Science has always been her haven…until a secret expedition proves more dangerous than she bargained for.
Lady Elise Stanton loves the Lord, her family, science, and William Degraf. William was always around to help with her experiments—at least, until she reached marriageable age. Unable to convince him that it is not a noble bloodline that makes a man worthy, but a noble heart, she turns to science to soothe her disappointment. She's admitted to the School of Scientifica in London, far from her home at Brighton Castle. She's eager to join a scientific expedition intent on tracking down a large meteorite strike. The hope is their study will unlock secrets of the universe, which will help mankind. Superstitions and fear surrounding the stones threaten the expedition. As dangers mount, William's unexpected arrival could be the answer to her prayers…or the harbinger of more peril to come.
William Degraf chooses to join the king's army to escape the growing secret love he has for Lady Elise. He is a low-born innkeeper's son and not worthy to marry a lady of noble blood. His plan is to rise in ranks and one day earn great honors to declare for her hand. That hope is shattered when he loses his right leg in battle while saving his best friend from the enemy's lance. When he receives information that a group of assassins have been hired to kill the king and all with noble blood, he must warn Elise and her family. Can he reach Elise in time to protect her from danger, then stand aside and watch her marry another?
My Thoughts:
I've enjoyed the previous books in this series so I was excited to get my hands on this one. I really liked Lady Elise. She isn't a 'typical' lady of the time. She is into science and was just an all around good character. I think the author did a wonderful job with the characters and making them believable. Some you completely disliked and some were great, just like real life.
I think this book can be read quite easily as a stand alone, but I do encourage you to read all the books as I've enjoyed each of them. I loved William. I disliked that he thought he was beneath Elise but that is how things were back then. Their adventures are wonderful and I truly loved the entire book.
5/5
Thank you to the author/publisher for the review copy of this book via Celebrate Lit. I received this book in exchange for an honest review and the opinions stated above are 100% mine.
Click here to get your copy!
About the Author
Jan Davis Warren is a mother, grandmother, and a young-at-heart great-grandmother. Her wonderful husband passed away the same year she won the ACFW Genesis Award for Romantic Suspense. That win and many others are encouraging reminders that God wants her to continue writing even in the tough times. Learn more at www.janwarrenbooks.com.
More from Jan
Writing The Stone and the Secrets was as much a joy as it was a challenge.
The hero and heroine of this book were first introduced in book 2, The Sword and the Secrets. Several readers loved Elise and William so much, they wanted to know more about them. The Stone and the Secrets is Elise and William's story.
Book 3, The Stone and the Secrets was also to complete the series, but as soon as it was finished, I knew there would have to be one more. I already have the title, plot, and the characters, but I'll share more about that another day.
As a writer, I love getting to know the characters. Before the story is finished, it's like I've known them their whole lives. It's fun, but challenging to allow the characters to evolve without pushing them to the end too soon. Spoiler alert. I absolutely LOVE a happily-ever-after ending. It gives me, as the author, a satisfying feeling of closure. You can laugh, but it's true.
The hero and heroine in The Stone and the Secrets are not the typical h/h you might imagine living in medieval times.
The beautiful and intelligent, Lady Elise Stanton has a long and impressive royal linage. Because of her heritage, protocol demands she marry someone with an equally impressive noble bloodline. The problem is, Elise has no interest in protocol, titles, or matchmaking, and refuses to be courted by empty-headed men who know nothing of using a forge, or mending a broken carriage axle. She's a scientist whose curiosity about the how things work has gotten her into trouble since she was old enough to take things apart. With her creative mind, she is always thinking of new things to invent. Her first attempt to fly almost got her killed, but for our hero, William Degraf's timely intervention.
He's saved Elise many times during their childhood—a challenge he gladly accepts for he loves her deeply. However, William's love for Elise is not to be. He must sacrifice his love so she can fulfill her destiny, which means marrying a man with title and wealth, neither of which he has. He is strong, handsome, and of noble character, but has not a noble bloodline.
Once Elise becomes of marriageable age, he realizes seeing her courted would be too painful, so he joins the king's army. By becoming a knight, he hopes to forget her.
As I got to know Sir William Degraf, a knight of the king's army, I can tell you, there's not a braver or more loyal man to be found in all of England.
In the title, The Stone and the Secrets, the stone was initially meant to represent the meteorites, which Elise is determined to locate. She feels they are the answer to finding a unique metal needed for a secret project.
To my unexpected delight, in the midst of writing this story, I realized the "stone" also represents the Lord, our Corner Stone, the Rock of Ages, the Stone that the builder rejected, and much more.
This is also an adventure story, so, of course, there's hidden treasure and several villains, each with a goal to kill, steal and destroy. Assassins, murderous pagans, and a madman intent on revenge, all who are determined to wreak havoc along the way.
Which begs to question. With so much coming against them…
Can William reach Elise in time to save her, this time from a fate worse than death?
And, with William being a lowborn commoner, and Elise of noble blood, how can they possibly have their happily-ever-after?
I'm so excited. I can't wait to tell you. They…
Oh, no, I've used up all my allotted words. Sorry, I guess you'll have to read The Stone and the Secrets to find out.
May God bless and keep you, and give you peace.
Jan Davis Warren
Blog Stops
Connect in Fiction, November 2
Debbie's Dusty Deliberations, November 2
Texas Book-aholic, November 3
Inklings and notions, November 4
Locks, Hooks and Books, November 5
Abba's Prayer Warrior Princess, November 6
Tell Tale Book Reviews, November 7 (Author Interview)
For Him and My Family, November 7
A Modern Day Fairy Tale, November 8
deb's Book Review, November 9
Connie's History Classroom, November 10
Mary Hake, November 10
Ashley's Clean Book Reviews, November 11
Truth and Grace Homeschool Academy, November 12
Musings of a Sassy Bookish Mama, November 13
Jodie Wolfe – Stories Where Hope and Quirky Meet, November 14 (Author Interview)
The Meanderings of a Bookworm, November 14
Happily Managing a Household of Boys, November 15
Giveaway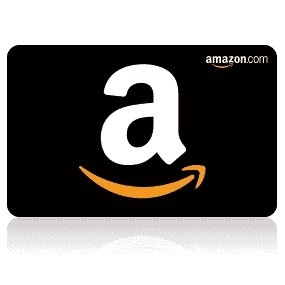 To celebrate her tour, Jan is giving away the grand prize of a $50 Amazon gift card!!
Be sure to comment on the blog stops for nine extra entries into the giveaway! Click the link below to enter.
https://promosimple.com/ps/12b89/the-stone-and-the-secrets-celebration-tour-giveaway