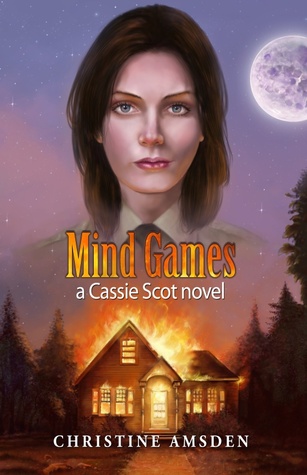 Book Description:
Beware your heart and soul…
Evan broke Cassie's heart two months ago, and she still doesn't know why. She throws herself into family, friends and her new job at the sheriff's department, but nothing helps. The only thing that finally allows her heal and move on is the love of a new man, mind mage Matthew Blair. Cassie finds him... irresistible
Matthew may also be the only one who can help keep the nonmagical residents of Eagle Rock from going crazy over the murder of a beloved pastor's wife. It looks like a sorcerer is to blame, but while Cassie tries to figure out who, others take matters into their own hands. With tensions running so hot, a single spark might set Eagle Rock ablaze.
My Thoughts:
I was happy to be back with Cassie Scot! She is still no closer to understanding why Evan dumped her than when it happened but she is going to distract herself with work and move on. In this, she meets Matthew, a mind mage. The town of Eagle Rock is completely in an uproar over the murder of the preacher's wife by someone they believe to be a sorcerer. Cassie has to figure out what happened and who killed the lady before the residents start in a direction that cannot be altered.
I absolutely love the mixture in these books and they do not disappoint. Cassie's confusion then attraction to Matthew are blended with the mystery and suspense of the investigation. I love Evan, but I have issues with him as well. I also have issues with Michael. The tie between Evan and Cassie, I want to get stronger and them to be together, but I'm not certain it will ever work out the way I want. The author does a good job with grabbing your attention and just pulling you through the book. Once you start reading it, you won't want to stop.
Absolutely a 4/5. If you haven't read the first 2 in the series, I suggest doing that first so you understand more about the book. If you are a fan of the series already, it is a must read!
Thank you to the author for the review copy of this book. I received this book in exchange for an honest review and the opinions stated above are 100% mine.