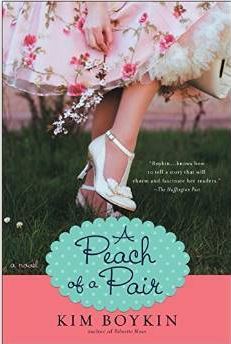 Book Description:
April, 1953. Nettie Gilbert has cherished her time studying to be a music teacher at Columbia College in South Carolina, but as graduation approaches, she can't wait to return to her family — and her childhood sweetheart, Brooks — in Alabama. But just days before her senior recital, she gets a letter from her mama telling her that Brooks is getting married . . . to her own sister.<
Devastated, Nettie drops out of school and takes a job as live-in help for two old-maid sisters, Emily and Lurleen Eldridge. Emily is fiercely protective of the ailing Lurleen, but their sisterhood has weathered many storms. And as Nettie learns more about their lives on a trip to see a faith healer halfway across the country, she'll discover that love and forgiveness will one day lead her home . . .
My Thoughts:
This was a good one. Set in 1953, Nettie is set to graduate college and come home. She has her whole life planned out, including going home and marrying her sweetheart, Brooks. Then, she receives a letter from her mother telling her Brooks is to marry her sister! Nettie drops out of school and finds a job as a caregiver for two quirky sisters.
Nettie was a great character. Her heartbreak over her sister and sweethearts betrayal was so sad! I really enjoyed the two sisters. Emily is determined that Lurleen isn't as bad as she has been told and they are going to get her help! The doctor and how he and Nettie interact had me curious from the start and did not disappoint. I liked Nettie's strength through the book and the sisters' back story.
I enjoyed this and it was a 4/5 for me. I like the author's writing style.
Thank you to the author/publisher for the review copy of this book (via PUYB). I received this book in exchange for an honest review and the opinions stated above are 100% mine.