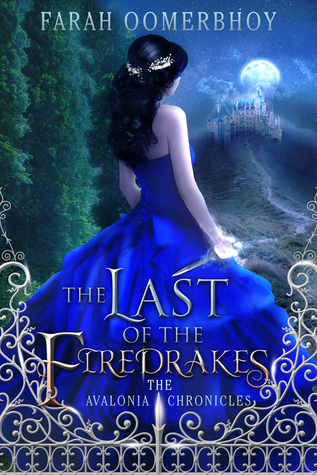 Book Description:
16-year-old Aurora Darlington is an orphan. Mistreated by her adopted family and bullied at school, she dreams of running away and being free. But when she is kidnapped and dragged through a portal into a magical world, suddenly her old life doesn't seem so bad.
Avalonia is a dangerous land ruled by powerful mages and a cruel, selfish queen who will do anything to control all seven kingdoms—including killing anyone who stands in her way. Thrust headlong into this new, magical world, Aurora's arrival sets plans in motion that threaten to destroy all she holds dear.
With the help of a young fae, a magical pegasus, and a handsome mage, Aurora journeys across Avalonia to learn the truth about her past and unleash the power within herself. Kingdoms collide as a complicated web of political intrigue and ancient magic lead Aurora to unravel a shocking secret that will change her life forever.
My Thoughts:
Yep, this is a good one! Aurora's life is miserable. She is treated like trash by her 'family' and horribly at school as well. She wants to be free from it all and then she is taken into Avalonia. There she learns she isn't who she thought she was, but is part of a whole world she didn't know existed. Also, her family is important...and a bit twisted.
I loved how the author made you feel throughout this story. At the start, I felt so bad for Aurora and how she was treated. As the story progressed, I realized how strong she really was. I liked the characters through the book, they were well developed and so diverse. There was some romance, some drama, mystery and over all just a good story. I can't wait to see what happens next to Aurora and the crew.
I think this is a great start to a series and will stay on my keeper shelf! 4/5
Thank you to the publisher/author for the review copy of this book (via Kate Tilton). I received this book in exchange for an honest review and the opinions stated above are 100% mine.
Now to the giveaway :) I have 2 swag packs that include a cute notebook, pen, pin, and bookmark of The Last of the Firedrakes. To enter, just comment below and be sure to put your email address! If I don't have your email, I can't contact you if you win. 2 winners will be chosen by a randomizer on 12/15/15 and contacted by email. Good luck!!