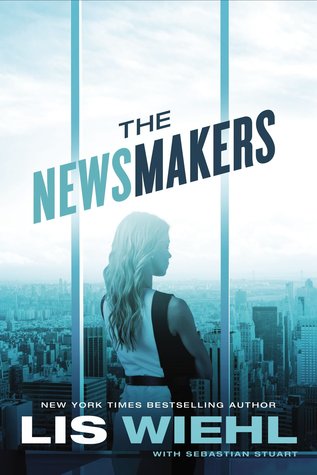 Book Description:
What if it turns out that the newsmakers are actually making the news happen?

Television reporter Erica Sparks has just landed her dream job at Global News Network. Beautiful, talented, and ambitious, Erica grew up dirt poor, worked her way through Yale, and is carrying a terrible secret. She moves to Manhattan to join GNN, leaving Jenny, her adored 7-year-old daughter, in the custody of her ex-husband. Erica's producer at the network, Greg Underwood, is handsome and compelling. Scarred by her divorce, Erica is wary of romance, but there's no denying the mutual attraction.

On one of her first assignments, Erica witnesses a horrific Staten Island ferry crash. Then she lands a coveted interview with presumptive presidential nominee Kay Barrish. During the interview Barrish collapses. Erica valiantly tries to save her with CPR. The footage rivets the world—GNN's ratings soar and Erica is now a household name.

But she's troubled. What a strange coincidence that both events should happen on her watch. It's almost as if they were engineered. Is that possible?

Erica's relentless pursuit of the truth puts her life and that of her daughter in danger. Her investigation leads her into the heart of darkness—where the future of our democracy is at stake.
My Thoughts:
This was a book with big potential. Erica Sparks goes from an unknown to a household name overnight! Her past has left her needing a boost and she gets it with her new job. She is the new reporter for GNN and just happens to be at the right place at the right time. This happens more than once and she begins to question if there is something more than coincidence going on and causing these incidents.
I thought this book had a huge potential for suspense. My biggest problem with it was the suspense wasn't there for me. You knew who the bad guy was and what was going on. There was no real twist or 'ah-ha!' moment. That being said, it is a good book. The story is solid and the author obviously knows about the news world. There is plenty of detail and information to make scenes realistic and I felt bad about Erica's past. The romance was mixed in and intriguing.
Overall, it was a 3/5 for me.
Thank you to the publisher/author for the review copy of this book. I received this book in exchange for an honest review and the opinions stated above are 100% mine.