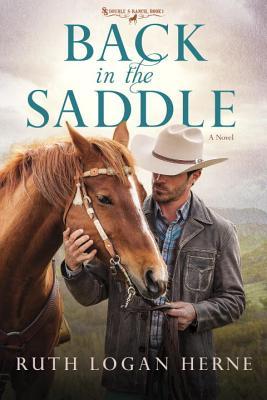 Book Description:
The Prodigal Is Coming Home
It's been a long time since Colt Stafford shrugged off his cowboy legacy for shiny Manhattan loafers and a promising career on Wall Street. But when stock market manipulations leave him financially strapped, the oldest son of legendary rancher Sam Stafford decides to return to the sprawling Double S ranch in Gray's Glen, Washington. He's broke, but not broken, and it's time to check in with his ailing father, and get his legs back under him by climbing into the saddle again.
He doesn't expect to come home to a stranger pointing a loaded gun at his chest— a tough yet beautiful woman that Sam hired as the house manager. Colt senses there's more to Angelina Morales than meets the eye and he's determined to find out what she's hiding...and why.
Colt's return brings new challenges. Younger brother Nick has been Sam's right-hand man at the ranch for years and isn't thrilled at having Colt insert himself into Double S affairs. And the ranch's contentious relationship with the citizens of Gray's Glen asks all the Stafford men to examine their hearts about what it truly means to be a neighbor. And as Wall Street recovers, will Colt succumb to the call of the financial district's wealth and power—or finally the courage to stay in the saddle for good?
My Thoughts:
I enjoyed this book. The author did a great job of setting up a new series here by introducing us to the Stafford boys. Colt is the oldest and has come home after having issues with his job and being needed. He came back to his family being different and a woman he never anticipated encountering. Angelina is just what Colt and his family need.
I really liked how realistic these characters were. They were flawed and had their own issues. Colt came home to everything being different. His family has it's issues and this is a good prodigal son book. Angelina is strong in her faith where Colt isn't. The overall theme of forgiveness is good. I really liked the characters and the ranch that this author created.
A 4/5 for me. I look forward to the next in this series.
Thank you to the author/publisher for the review copy of this book (via Litfuse). I received this book in exchange for an honest review and the opinions stated above are 100% mine.