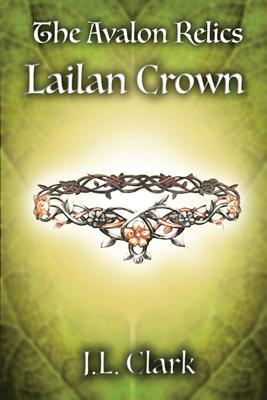 Book Description:
Sophia Bennett has barely come to terms with the aftermath of her battle with the Dark Ones when she receives word that the Council of Elders has requested her presence in Avalon. Once there, Sophia finds herself contending with more than just an impending quering with the realm's most powerful faeids when Ariella and Nathaniel Fey extend an offer to host her during her stay.
A series of unexpected and threatening events unfold before Sophia can meet with the Elders, and soon she is tasked with discovering the location of the second sacred relic, the Lailan Crown. Armed with the first piece of the Origo key, Sophia and her friends must race to find the remaining five pieces and retrieve the crown before the Dark Ones make their move.
Will Sophia succeed in recovering the Lailan Crown, or will the strain of being the electus drive her past the point of no return?
My Thoughts:
I couldn't wait to read this book. Sophia and her friends are still at the school but her presence has been demanded by the Counsel of Elders for a quering. While she and those with her are not comfortable with it, they go to Avalon. There she finds there are a lot of things she doesn't know about her faeid life and those of her friends and family. Her life is in danger from a number of sources and her heart even more so. She now must find all the pieces of the Lailan Crown to save her people, but the Dark Ones are after it too.
This book was exactly what I wanted it to be. There was love, anger, fear, romance, friendship, loyalty, betrayal, and more. Sophia feels isolated and like she is having to do everything by herself, and I think that was part of the test. There were times I wanted to hug her and times I wanted to smack her (Michael too for that matter)! I still love the world that the author created and want to visit again really soon to see how it all ends.
This was a 5/5 for me. I cannot wait to see what happens next to Sophia and her friends.