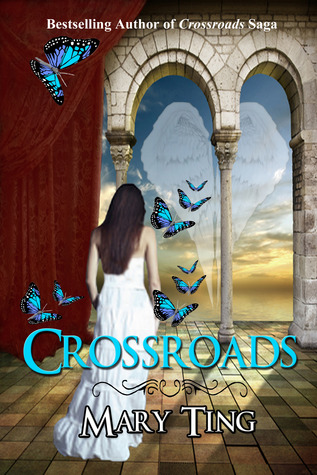 Book Description:
Can two worlds collide in dreams?
Protecting her from the fallen was his duty.
Falling in love was never part of his plan.
Loving her was forbidden.
Being with her was all that mattered, even if it meant he would be exiled for all eternity.
Claudia Emerson's life is about to change when her good friend, who coincidentally shares the same first and last name, dies in a tragic accident. Distraught at the loss of her friend, Claudia's dreams become tumultuous, and through them she mysteriously travels to another world called Crossroads. There, she unexpectedly meets Michael, a nephilim--half angel, half human. Now that she's been there, fallen and demons are after her, suspecting she must be special, and it is up to Michael and the other nephilim to protect her. Her dream becomes a nightmare as more secrets are revealed about who she really is, and the true identities of the people she loves most.
My Thoughts:
Great start to a promising series! Claudia's life is spiraling out of control. Her best friend, with ironically the same name, dies in a car accident. Then, her dreams pull her into the Crossroads. She meets Michael there and he is rude. She finds out he is a half angel and half human and that for some reason the Fallen are after her. Michael's job is to protect her, but he has feelings for her. His feelings are against the laws he lives by and it could mean terrible consequences for both of them.
I absolutely loved Michael from the start. He is so conflicted about loving Claudia that you can feel it. Claudia is just as gone for him. Michael's friends are wonderful and I adored each one of them. I think Davin was my favorite of all of them just because he is so 'in the moment'. I wasn't sure about Austin, but I think he is going to turn out ok. The story is great, taking place mainly in our world but a few glimpses into Crossroads. Claudia's life is important to all of the guardians and they will do whatever they have to, to protect her.
It was absolutely a 5/5 for me. And I've already started on the second book.