About the Book
Book:
A Nurse for Jacob
Author:
Caryl McAdoo
Genre:
Christian Historical Romance
Release Date:
July 2, 2020
Physician heal thyself
While physical wounds heal with time, a special balm is needed to heal those sick of soul. In the Civil War aftermath, two such people's paths cross. Recent graduate of the Harrow School of Nursing first class in May 1868, Lydia Andrews arrives at the Touro Infirmary in New Orleans, hired on Clara Barton's endorsement. There she meets Doctor Jacob Johnston, and both soon learn that love is the salve to soothe wounded souls.
My Thoughts:
This is a good, quick, clean read. Lydia is a sweetheart who knows how to do her job well. She is newly graduated nurse and loves her job and will do it to the best of her ability. I didn't connect with Dr. Jacob so much but his story was told with a realistic view that made him a believable character.
Overall, I enjoyed the story, especially how Lydia got right to work when she arrived! It is a short story so it doesn't take long to read but it was refreshing and enjoyable.
It was a 4/5 for me.
Thank you to the author/publisher for the review copy of this book. I received this book in exchange for an honest review and the opinions stated above are 100% mine.
Click here to get your copy!
About the Author
Award-winning author Caryl McAdoo prays her story brings God glory, and her best-selling stories—over fifty published—delight Christian readers around the world. The prolific writer also enjoys singing the new songs the Lord gives her; you may listen at YouTube. Sharing four children and nineteen grandsugars with Ron, her high-school-sweetheart-husband of over fifty years, she lives in the woods south of Clarksville, seat of Red River County in far Northeast Texas. The McAdoos wait expectantly for God to open the next door.
More from Caryl
From the get-go, the idea about writing a story with a nurse heroine intrigued me; I haven't had one before. My niece is a nurse and I have several friends and readers who serve. I believe nursing is a divine calling and admire the many who choose to be a medical servant.
The connection in the multi-author Nursing the Heart Collection is that the first class of nurses recently graduated from the Harrows's School of Nursing are placed across the country through the friends and acquaintances of Clara Barton, who teaches at the school.
So I joined the project and started my research of medical practices in the post-Civil War years. It was a time where many medical breakthroughs occurred, and older instruments were greatly improved. I so enjoyed learning how healthcare practices have changed.
I think you'll enjoy all that to as an integral part of this historical romance. This Texas author hopes readers will love my two medical servants, Lydia Andrews and the older Doctor Jacob Johnston, and I'm always "
Praying my story gives God glory!"
Blog Stops
Giveaway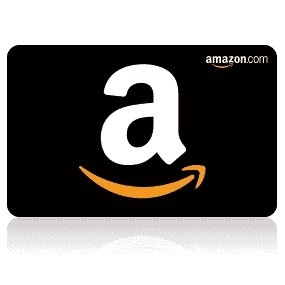 To celebrate her tour, Caryl is giving away the grand prize of a $25 Amazon gift card!!
Be sure to comment on the blog stops for nine extra entries into the giveaway! Click the link below to enter.